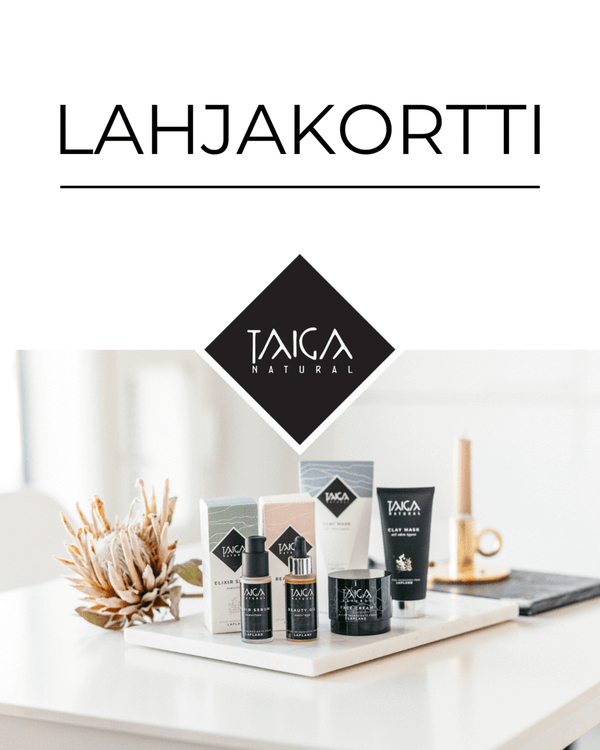 Would you like to give a glowing skin to someone close to you as a gift, but you don't know which natural cosmetics would be suitable for the recipient? Order a Taiga Cosmetics gift card, and the gift recipient can choose his/her favorite and suitable products!
Taiga Cosmetics natural cosmetics is a great choice if the recipient appreciates domestic and high-quality, COSMOS Natural-certified premium natural cosmetics. By choosing Taiga, you also support domestic work.
We automatically generate a code for the gift card, so it's easy to use. You will find the code in the gift card that will be e-mailed to you. You can forward the e-mail or, if you prefer, print the card to get a concrete gift to give.
• The gift card is valid for 12 months from the time of ordering
• Orders placed with the gift card have a normal unopened product's 14-day right of exchange and return
• With the gift card you can pay for all or part of the products in your Shopping Cart
• The gift card cannot be converted into cash
Cosmos Certificate
Cleanliness is guaranteed
Our products have the COSMOS Natural certificate issued by the prestigious French Cosmecert. It guarantees that all products meet the highest criteria in terms of their raw materials, manufacturing, packaging, ethics and environmental friendliness.
Active Substances
The secret of active substances
The secret of our products is seed oils from northern berries, such as lingonberry, blueberry and sea buckthorn. In addition, the products utilize valuable tree extracts from pine, spruce and birch. These active substances are rich in nutrients and antioxidants..
The power is based on Lapland's special climate, arctic winters and summers full of light, when nature's growing season is the most intense. The plants replenish themselves with nutrients during the 24-hour days of summer to survive the arctic winter. In Taiga products, the special power forces of Lapland's nature are in use for your skin!
Reviews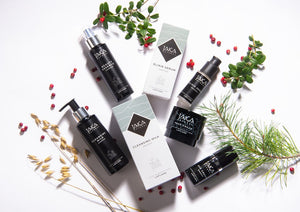 Pamper your skin with superactive substances of Finnish Lapland
The freezing arctic winters and the nightless nights of short summers make the plants in Finnish Lapland particularly rich in nutrients.
When combined with top-quality product development, pure Finnish Taiga natural cosmetics are created. Discover our active substances and pamper your skin naturally!